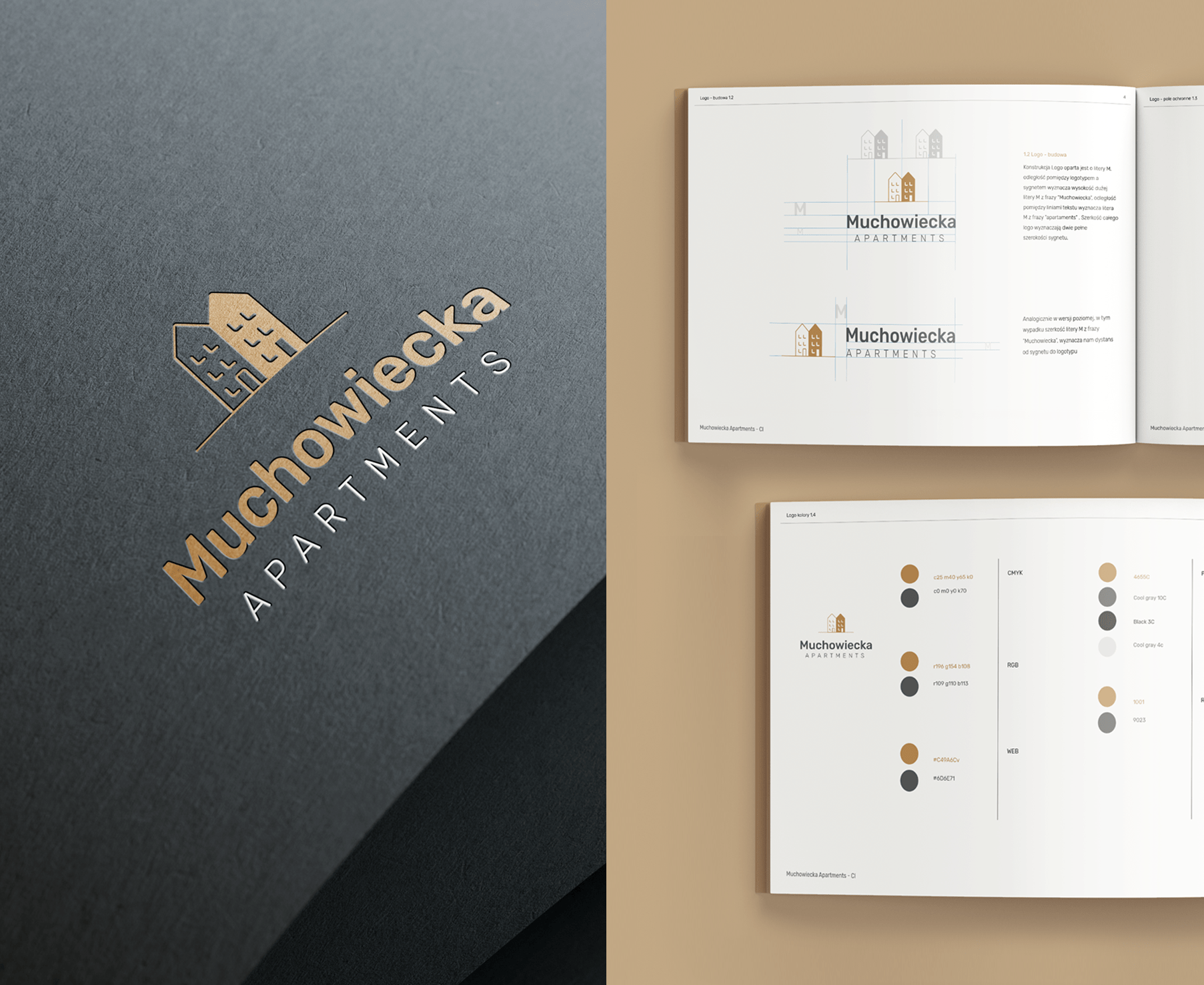 Rebranding of the Muchowiecka Apartments brand
The real estate for rent industry does not enjoy the best reputation, which is why we decided to change it for Muchowiecka! We have created all the elements needed to build a strong but friendly brand. The logo and CI were created. Then, based on them, we designed business cards, briefcases, and advertising gadgets. Elements of the new brand also appeared in the office of Muchowiecka Apartments.
Rebranding
Website layout
Website implementation
Designs of printed materials
Communication strategy in Social Media
Regularly uploading channels on Social Media
Google Ads
Events and image-building activities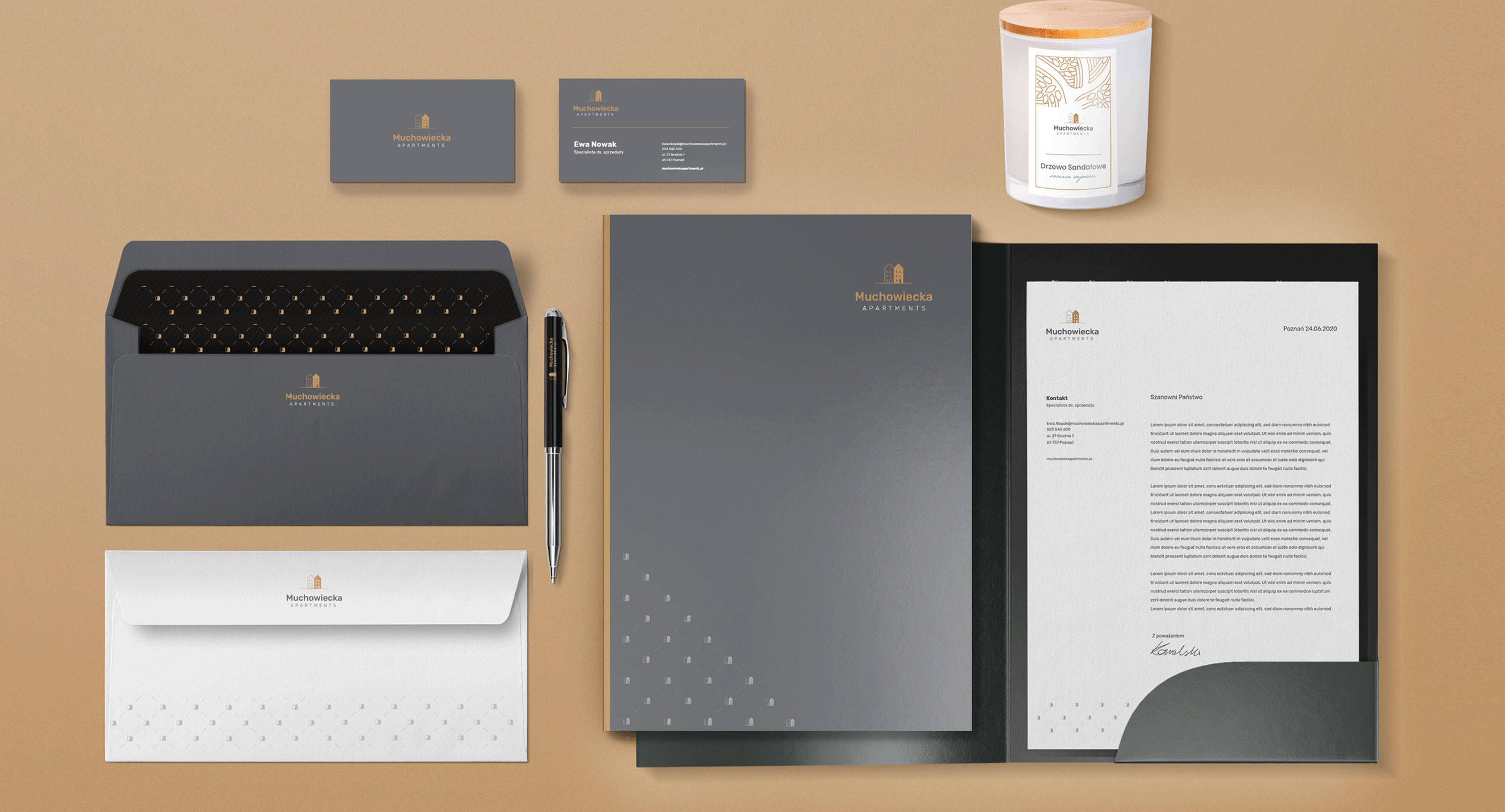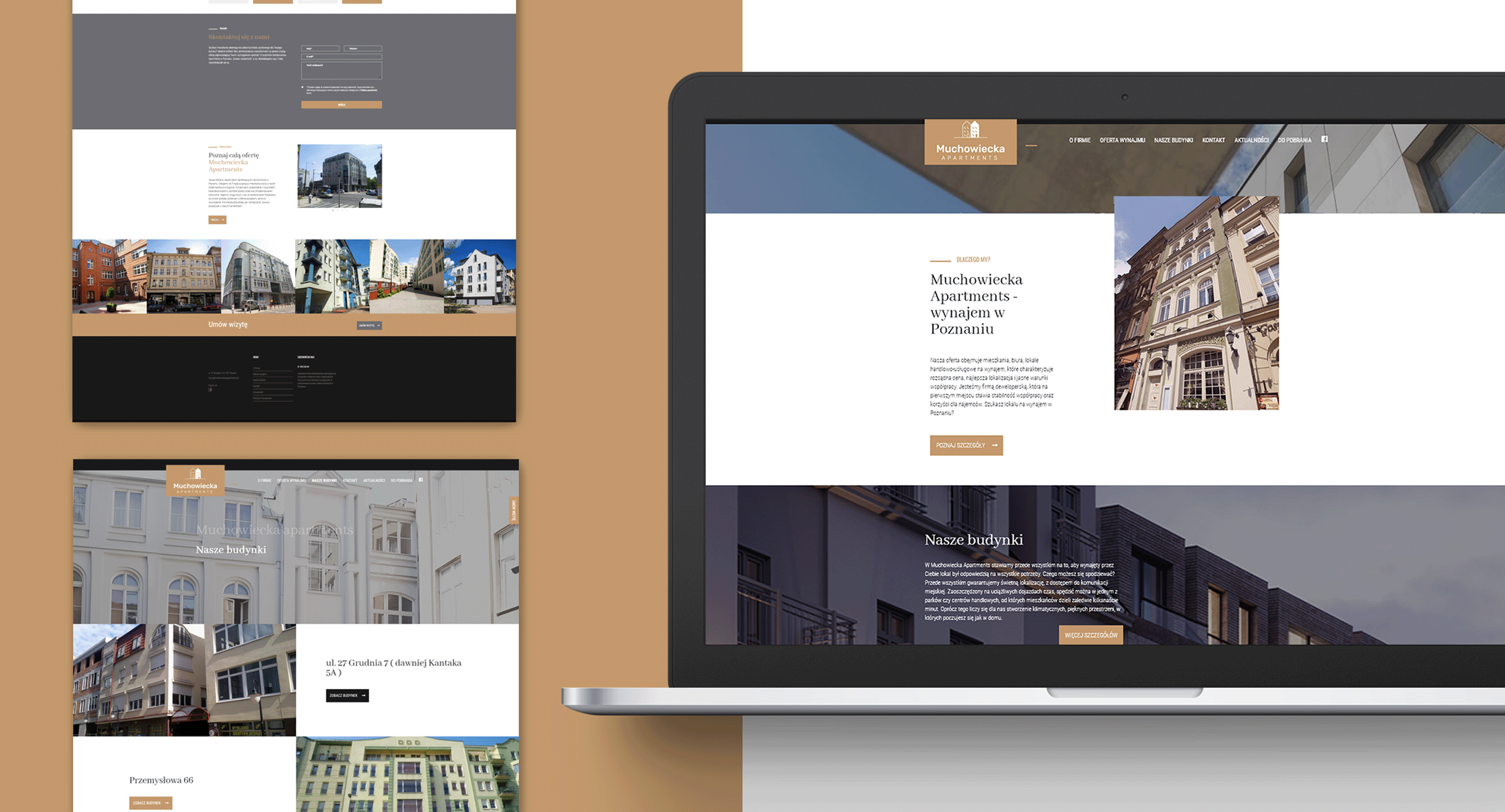 The next step was to develop brand communication in Social Media and on the website. We created a new website design, implemented it and launched Google Ads. In order to ensure the best relations with landlords and the Poznań community, we organized an Open Door with refreshments and a contest, initiated a loyalty program with IKEA vouchers and conducted a survey to check the needs of landlords and their opinions about Muchowiecka. One thing we can say – our goal has been achieved! We are very happy that we could help create a place that the landlords speak so warmly about and in which they create their dream living spaces.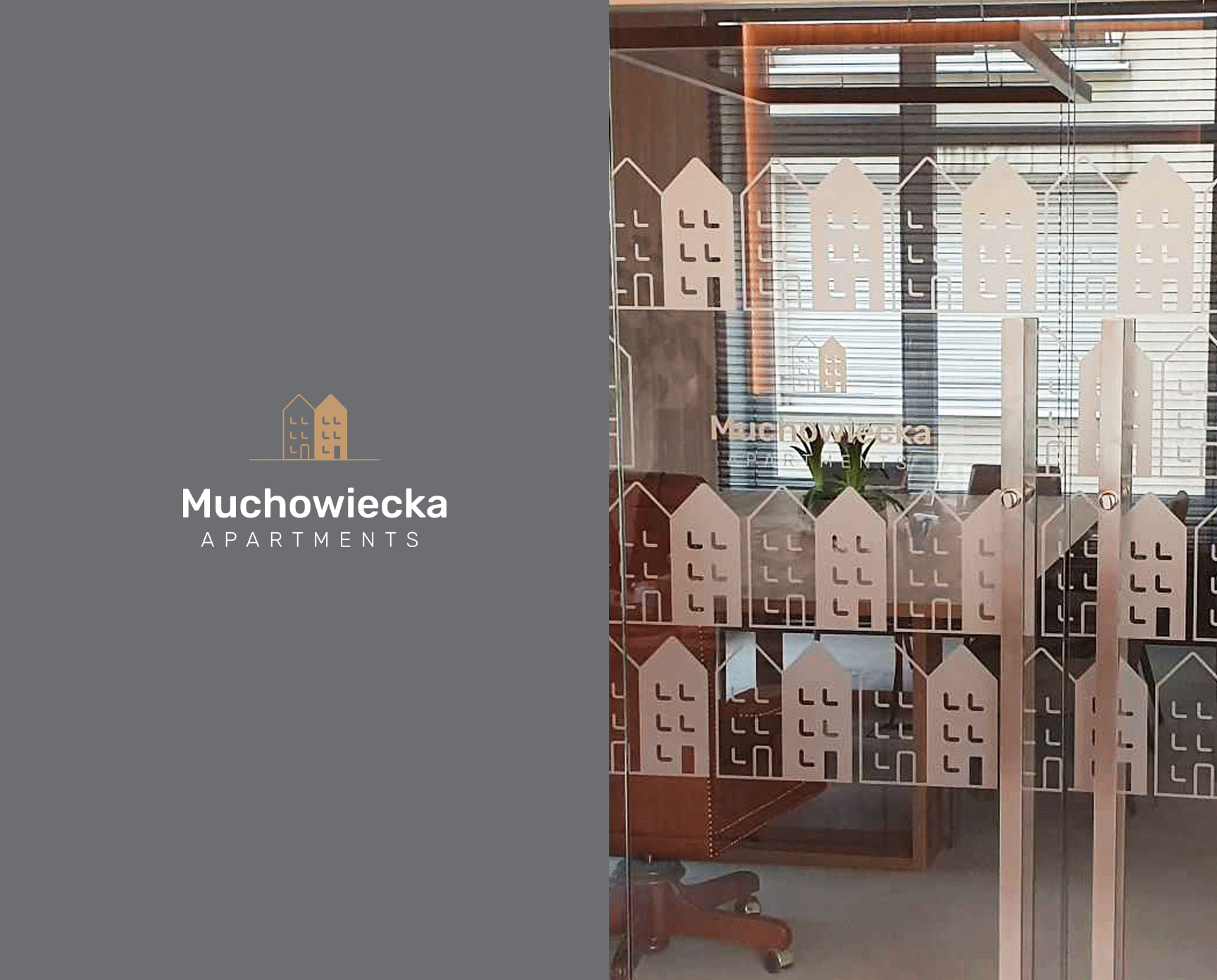 Need support?
We're at your disposal!